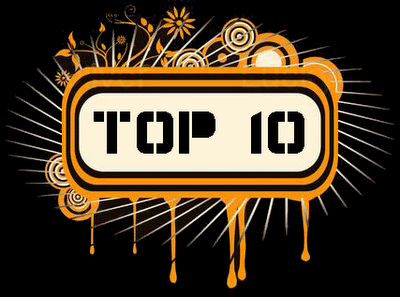 Pic courtesy of faithoncampus.com
In case you missed it, earlier today NFL Commissioner Roger Goodell hosted a live question and answer at Reddit.com. He did it in a special section named AMA, meaning "Ask me anything". Even though it was announced by the Times Picayune to it's readers and was said to be so Saints fans could "chat" with Roger, and he would answer "all subjects, from the upcoming Super Bowl XLVII in New Orleans to the state of the league to even bountygate, he had no intention of answering the Saints fan's tough questions except for one.
Even then he didn't answer my version of the single BountyScam™ question that he did answer because mine didn't suit him. We had made an account there, and were ready and waiting the moment Goodell got there. I fired away with 10 good questions which he promptly ignored. The results are below.
Top 10 Questions Roger Goodell Refused To Answer In His Live Chat Today:
1) The penalties applied to the Saints seemed designed to carry into the 2013 season as Xwell. Have you considered returning the Saints their draft pick for this season, as to Xeliminate talk of a "vendetta", or as a gesture of good will?
Note from the Author: Roger wouldn't answer any of our website's questions, although he did answer a much less direct version of it, a "softball" from another person. Goodell ducked behind the catcher on every hardball question we threw at him.
Goodell's answer: "No, the penalty will continue to include the 2nd round draft choice in 2013." In essence Roger proved that his official re-verification of the penalty is the only real message he had for the Saints fans today.
2) Roger, what was the motivation behind the timing of breaking the bountygate news, and Xthe Saints penalties in the offseason before the Super Bowl in New Orleans?
3) Why did the NFL use charges of "Pay for Injury" initially against the Saints, then switch Xto "pay for performance"?
4) Roger, did you personally watch the 1996 ESPN "Smash for Cash" video?
5) Roger, how long do you think it will take the Saints fans to trust you again?
6) Roger, I don't recall you ever addressing the Saints fans directly. What would you like to Xsay to them now?
7) Roger, will you comment about the NFL players who came out publicly to say that Xbounties and pay for performance have been part of football for decades?
8) It's been said that bountygate was used to show that the NFL is "tough on player Xsafety". If so, why did it take the NFL over 90 years to do it? Was it because of the Xconcussion litigation?
9) What was the purpose of having NFL sources tell ESPN, then NFL.com say Payton Xwould have to apply for re-instatement if you were going to let him come back early?
And now, a drum roll for the audience please!
10) Are you planning to attend any Mardi Gras parades? X

X
XIt's a shame that Roger Goodell already missed the Krewe du Vieux parade, isn't it?
Thanks for reading. BTW, why not use this link to hop to our home page where you can leave an email address to get our Saints article updates sent to your email!
Just sign up in the upper right column. WhoDat!
XX